Road Trip or Train? What is the Best Way to Explore Canada
---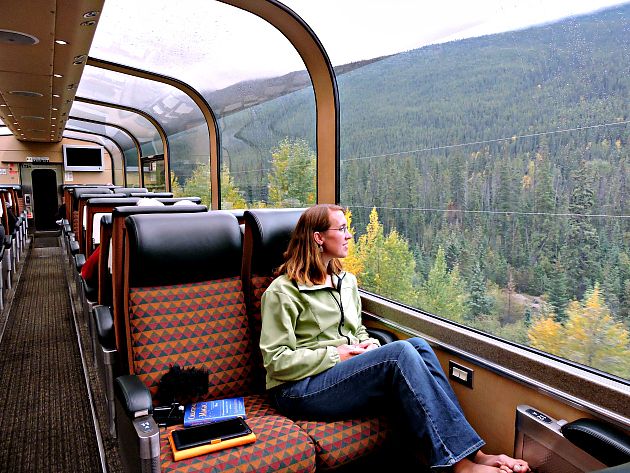 So, you are planning your Canadian tour to celebrate passing your Canadian citizenship exam but are unsure of the route you should take! You can use public transport supported by taxi or ridesharing apps or you can use your car to travel.
What should you choose? Which option is better? Answers to these questions depend on your circumstances.
Are You a Foreigner?
If you are a Canadian, you might have a car and your driving license to drive this car. Using your car will be a more affordable option for you.
Things will be different for foreign tourists. It's not worthwhile to buy a car to travel in a foreign country especially when you have to deal with lots of documentation to convert your home country license to International Driving License.
Will Someone Assist You with Driving?
Who is accompanying you? Can you enlist another driver to help you out with long distances? If you are traveling with your spouse, switching driving duties may help you both and allow you to take a car instead of a train.
Also, if your teen is old enough, get them to assist you with driving by helping him with the G1 practice test so he can pass the test and get his first license. Then, log this excursion trip as their supervised driving hours.
If you are alone, you may not find driving a car a suitable option to tour Canada. Instead, use public transport to explore its sceneries.
How Long is Your Trip?
How long is your trip? This is a crucial question to ask if you are an international tourist in Canada. If your stay is shorter than two weeks, buying a car will not be worth it. Still, you will have the option to rent a car. But its feasibility is contested because you may miss out on must-visit attractions because of inadequacies in planning.
A better way to explore all highlights of Canada on a month's trip is to catch a train for note-worthy destinations.
Do You Know the Destinations?
If you are a frequent traveler or are connected to an insider who can plan your Canadian trip for you, you are good to go by car. But most tourists don't have enough time to plan their Canadian trip before arriving here.
If you haven't decided on the destinations you will visit, let a carefully planned route of railway lead your journey.
Other Concerns
Note that the train journeys are best for backpackers who don't carry lots of luggage with them. It's easy for them to carry their luggage between rides. If you like to travel in style and want to pack every item you may need on the tour, buying or renting a car for a Canadian trip might be the only option you will have.
Plus, don't forget the freedom that comes with driving your car. You can stay at a place for as long as you want and drive even in the middle of the night without worrying about when the next train will arrive.
Take Away
This post compares the options of taking a train or self-driving for your Canadian road trip. In simple words, the train ride is better for some travelers while others may enjoy it more if they are driving their cars.
RELATED POSTS